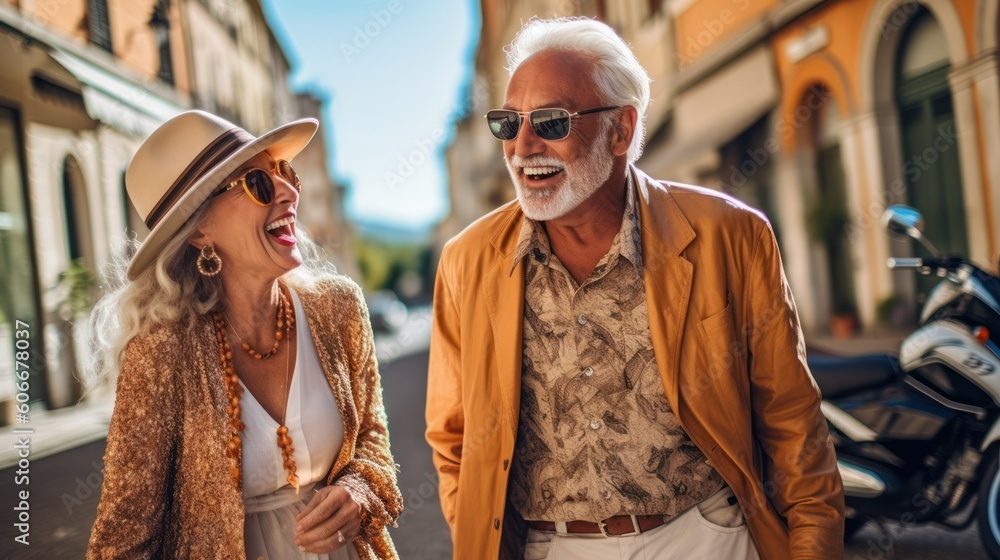 Timeless Fashion Trends For Mature Women
Are you ready to discover the fashion secrets that will make you look effortlessly stylish and ageless? Get ready, because we are about to unveil the timeless fashion trends for mature women. These trends are like a magic wand that can transform your wardrobe into something truly remarkable.
Picture this: you're wearing the perfect little black dress, it hugs your curves in all the right places, and instantly makes you feel like a million bucks. That's just the beginning! You'll also find yourself reaching for a classic trench coat, which is not only practical but adds an air of sophistication to any outfit.
To elevate your look even further, don't forget about statement accessories. Bold pieces can take any ensemble from ordinary to extraordinary in seconds. And let's not overlook tailored blazers – they are the epitome of effortless chic and versatility.
For those days when you want to feel feminine and elegant, midi skirts are here to save the day. Their flattering silhouettes never go out of style. And speaking of timeless essentials, a crisp white button-down shirt is a must-have for every mature woman's closet.
Last but certainly not least, comfortable yet stylish footwear is key. From classic flats to chic sneakers, there's no reason why you can't have both comfort and style.
So get ready to embrace these timeless fashion trends and unleash your inner fashionista with confidence and grace. It's time for you to shine!
The Little Black Dress: A Must-Have Staple in Every Woman's Closet
The Little Black Dress is a timeless must-have that every woman should have in her closet, effortlessly exuding elegance and sophistication. This versatile piece of clothing comes in various styles to suit different occasions. Whether you opt for a classic sheath dress or a flirty A-line silhouette, the little black dress is an essential staple that can be dressed up or down. For a formal event, pair it with statement jewelry and heels for a glamorous look. If you're heading out for a casual outing, throw on a denim jacket and some sneakers for a chic yet relaxed vibe. Don't be afraid to experiment with accessories like belts or scarves to add your personal touch. With its endless possibilities, the little black dress ensures you'll always be ready for any occasion with style and grace.
Classic Trench Coat: Timeless Outerwear for All Seasons
Imagine yourself strolling down the city streets on a breezy autumn day, wrapped in the comforting embrace of a classic trench coat that effortlessly complements your style and protects you from the unpredictable weather. The classic trench coat is a timeless outerwear piece that every mature woman should have in her wardrobe. Here are three styling tips to make the most of this versatile garment:
Belt it: Cinch your waist with a stylish belt to create a flattering silhouette and add definition to your look.
Layer it: Pair your trench coat with lightweight sweaters or blazers for added warmth during chilly days or evenings.
Dress it up or down: The beauty of the classic trench coat lies in its ability to be dressed up for formal occasions or dressed down for casual outings. Pair it with tailored trousers and heels for an elegant look, or wear it over jeans and sneakers for a chic, everyday ensemble.
When investing in a classic trench coat, opt for reputable brands like Burberry, Aquascutum, or London Fog that offer quality craftsmanship and timeless designs. These brands prioritize both style and functionality, ensuring that your investment will last for years to come.
Statement Accessories: Elevate Your Look with Bold Pieces
Elevate your look with bold statement accessories that instantly add a touch of glamour and personality to any outfit. Bold jewelry and statement handbags are the perfect way to make a fashion statement and stand out from the crowd. Whether you opt for chunky necklaces, oversized earrings, or stackable bracelets, bold jewelry can transform even the simplest of outfits into something extraordinary. Statement handbags, on the other hand, not only serve as functional accessories but also as eye-catching pieces that can elevate your overall look. From vibrant colors to unique shapes and patterns, these bags are sure to turn heads wherever you go. To help you choose the right accessories for your style, here's a table showcasing some popular options: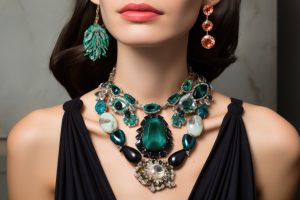 | Accessory | Description | Style Tips |
| --- | --- | --- |
| Chunky Necklace | Adds drama to any neckline | Pair with a simple LBD for an instant upgrade |
| Oversized Earrings | Makes a bold statement | Wear with a sleek updo to showcase their beauty |
| Stackable Bracelets | Adds texture and dimension | Mix metals and textures for an eclectic look |
| Statement Handbag | Instantly elevates any outfit | Choose one in a bright color for maximum impact |
| Printed Scarf | Adds flair and sophistication | Tie it around your neck or wear it as a headband |
So don't be afraid to experiment with bold accessories – they have the power to take your ensemble from ordinary to extraordinary in no time!
Tailored Blazers: Effortlessly Chic and Versatile
Tailored blazers effortlessly add a touch of sophistication and versatility to any wardrobe. Whether you're heading to the office or going out for a casual dinner, a well-fitted blazer can elevate your look and make you feel confident and put together. Here are some styling tips to help you rock this timeless fashion trend:
Pair your tailored blazer with a classic white button-down shirt and straight-leg trousers for a polished yet effortless ensemble.
For a more casual look, layer your blazer over a simple t-shirt and jeans. Add some statement accessories like chunky gold earrings or a bold scarf to complete the outfit.
Experiment with different colors and patterns. A plaid or houndstooth blazer can add visual interest to any outfit.
Choose quality brands that cater specifically to mature women. Look for labels known for their impeccable tailoring and flattering cuts, such as Theory, Lafayette 148 New York, or Eileen Fisher.
Investing in a few well-made tailored blazers will ensure that you always have an effortlessly chic option at hand.
Midi Skirts: Flattering and Feminine Silhouettes
When it comes to adding elegance and femininity to your wardrobe, nothing beats the flattering and sophisticated silhouettes of midi skirts. These versatile pieces are a must-have for mature women who want to embrace timeless fashion trends. Midi skirts come in various styles, but two options that stand out are floral prints and pleated skirts.
Floral prints are perfect for adding a touch of femininity to any outfit. Whether you opt for bold and vibrant florals or subtle and delicate patterns, these skirts can elevate your look instantly. Pair them with a simple blouse or a tailored blazer for a chic ensemble that exudes confidence.
On the other hand, pleated skirts are a timeless and elegant choice for any occasion. The graceful folds create movement and add an air of sophistication to your outfit. Choose neutral colors like black or navy for a classic look, or experiment with metallic shades for a touch of glamour.
Incorporating midi skirts into your wardrobe will not only make you feel effortlessly stylish but also empower you to embrace your feminine side with grace and confidence.
White Button-Down Shirt: A Crisp and Polished Essential
Complete your polished and put-together look with a white button-down shirt, effortlessly exuding crispness and sophistication. This timeless piece is a must-have in every mature woman's wardrobe. Whether you're heading to the office or going out for a casual lunch, the versatility of a white button-down shirt is unmatched.
When it comes to styling tips, there are endless possibilities. Pair your shirt with tailored trousers for a classic and professional ensemble. For a more relaxed vibe, tuck it into high-waisted jeans or layer it under a cozy cardigan. Don't be afraid to experiment with accessories like statement necklaces or silk scarves to add some personality to your outfit.
If you're looking for alternative options, consider different fabrics such as linen or silk for a luxurious touch. You can also play around with different sleeve lengths or collar styles to suit your personal taste.
No matter how you choose to wear it, the white button-down shirt is an essential staple that will never go out of style. Embrace its timeless appeal and elevate your wardrobe today!
Comfortable and Stylish Footwear: From Classic Flats to Chic Sneakers
Now that you have a crisp and polished white button-down shirt to complete your timeless wardrobe, it's time to focus on finding the perfect footwear. Comfortable and stylish shoes are essential for mature women who want to look fashionable without sacrificing comfort. Whether you're running errands or attending a social event, having the right pair of shoes can elevate your entire outfit.
When it comes to comfortable yet stylish options, there are two classic choices that never go out of style: stylish loafers and trendy sandals. Stylish loafers offer a sophisticated and polished look while providing all-day comfort. Opt for a pair in neutral tones like black or brown that will effortlessly match with your existing wardrobe.
On the other hand, trendy sandals are perfect for warmer weather or casual occasions. Look for styles with embellishments or metallic accents to add a touch of glamour to your ensemble. Choose comfortable materials like leather or suede and opt for neutral shades that can be easily paired with any outfit.
To make the most of this subtopic, here are five must-have footwear items:
Classic ballet flats
Chic sneakers
Timeless ankle boots
Elegant pumps
Fashion-forward mules
With these versatile options in your closet, you'll always have the perfect footwear choice to complement any outfit and occasion.