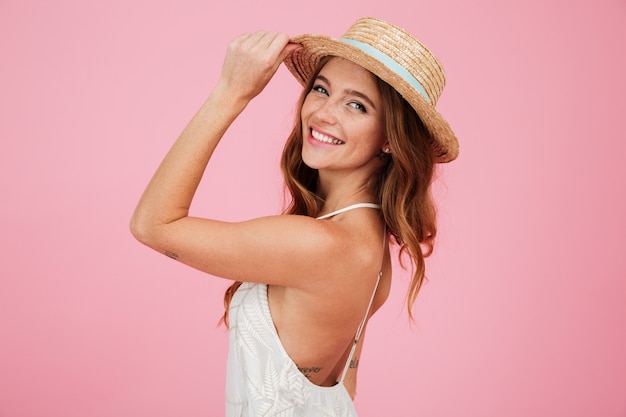 Popular Irish Styles – Fashion Favourites
Many Irish styles we have tried to forget have existed over the years,but there are so many iconic trends that we are revisiting.
Irish fashion has gone through a lot of changes, however certain trends from the past seem quite comical or cringeworthy when we look back on them. At Cara, we like to look back at fashion and examine trends, even the most iconic fashion trends we wish would never return. 
However, there were, and still are, many items and outfits which are truly Irish in every sense, and we can guarantee that you have seen one if not all of these top fashion picks over the years if you've been living in Ireland.
So, let's take a look at the top five most iconic Irish fashion trends that have existed over recent years.
1. The trouser/skirt combination – an unusual combination
This uniquely Irish style of clothing was one that sounds rather practical, but in fact, it was an actual fashion disaster we hope never gets repeated in Irish culture. Very popular in the early 00's. Thankfully, the Irish trend didn't last too long. However, while it did, we had this one item in almost every color you could think of.
2. Footless tights – life before the return of leggings
Credit: Instagram / @iamsalsarah
Were footless tights ever as significant in any other country than in Ireland? We think not! As soon as the trend became popular, all the girls rushed to their nearest store to get the latest pair of it. They would proudly show it off and wear it religiously.
Footless tights slowly evolved into leggings, an unmissable fashion item today.
Leggings have become an essential part of women's fashion in recent years. They are comfortable, stylish and versatile, making them a staple in any wardrobe. Leggings can be dressed up or down and are available in a variety of colors, patterns and styles. From classic black leggings to printed leggings, there is something for everyone. Whether you're looking for the perfect workout outfit or something to complete your look for a night out, leggings are the perfect way to add some style to your wardrobe. With so many options available, it's easy to find the perfect pair of leggings that will make you feel fashionable and confident.
3. Shiny satin – a trend not to be repeated
Credit: Facebook / @BAZZstores
Yes, shiny satin clothing was a thing back in the day for both men and women. Remember the days when men would pair a shiny shirt with jeans on a night out or women would wear shimmering dresses?
4. The scarf – a truly Irish fashion item for women
Many of us will have seen our grannies, aunties or even our mothers over the years sporting this iconic Irish head scarf, especially when off out to run errands. This has been transformed in modern Irish fashion to simply be a variety of scarfs.
Scarves are a timeless fashion accessory that have been around for centuries. They can be used to add a touch of elegance and style to any outfit. With the rise of large scarf fashion, ladies can now make a bold statement with their wardrobe choices. Whether it's an oversized scarf draped over the shoulders or a delicate wrap around the neck, these accessories have become increasingly popular among women of all ages. From classic designs to modern patterns, these scarves can provide an extra layer of warmth and style that is sure to turn heads. With so many options available, there is something for everyone when it comes to large scarf fashion.
5. The traditional Aran jumper – our most beloved fashion trend
This is one of the most iconic Irish fashion trends, and this item is something we love to wear during the cold months.
Traditional Irish jumpers, handcrafted on the Aran Islands, are gaining in popularity as a must-have item for tourists. These unique jumpers are made with natural materials and crafted with impeccable attention to detail, creating a timeless piece of art that can be enjoyed for years to come. The Aran Islands are home to centuries of knitting tradition, and now this beautiful craftsmanship is becoming more accessible than ever thanks to the popularity of these hand-crafted Irish jumpers.
Irish Fashion Trends continue to change
The Irish fashion scene is constantly evolving and changing, with new trends appearing every season. From the classic tweed to more modern looks, Irish ladies are always on the lookout for something new and exciting to add to their wardrobe. Whether it's a timeless piece or a statement-making look, Irish fashion trends continue to surprise us with their creativity and style.
Irish ladies have always been known for their unique sense of style, which has been heavily influenced by traditional Irish culture. From bright coloUrs and bold patterns to feminine silhouettes and intricate details, there is something for everyone in the ever-changing world of Irish fashion trends. With so many options available, it's no wonder that Irish women are embracing their individuality when it comes to fashion!