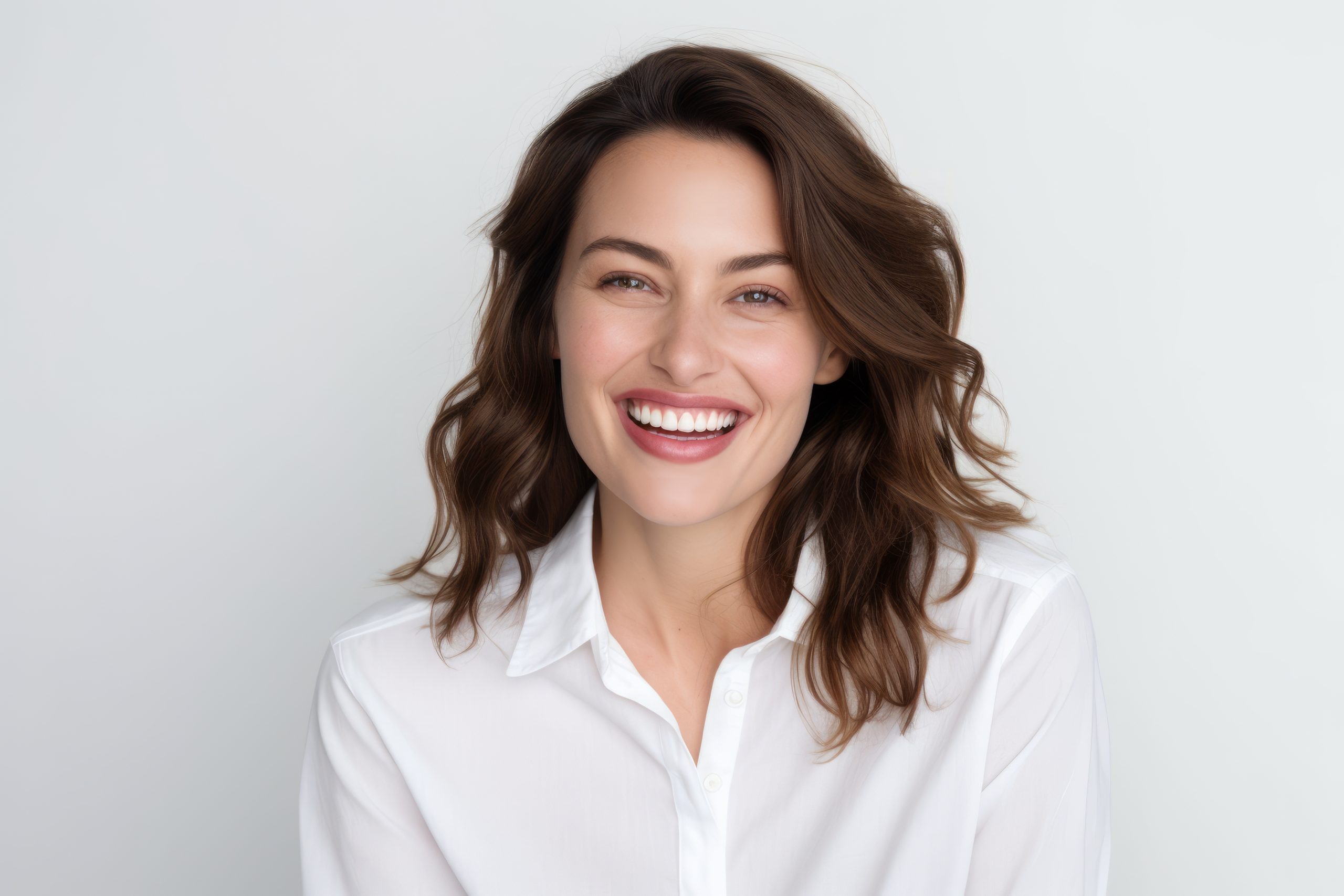 The Art Of Dressing For Special Occasions: Formal Fashion Tips
Did you know that 65% of people feel anxious about what to wear to a special occasion? It's true! Dressing for formal events can be quite the challenge, but fear not my fellow fashion enthusiasts. I am here to guide you through the art of dressing for special occasions with my top-notch formal fashion tips.
When it comes to understanding dress codes for different occasions, knowledge is power. Whether you're attending a wedding or a gala event, knowing how to choose the right attire is crucial. And let's not forget about those black-tie affairs – navigating their etiquette can be a daunting task!
But fear not, my stylish friends, because this article will cover it all. From choosing the perfect jewelry, shoes, and bags to rocking your formal look with confidence, we've got you covered. We'll even dive into hair and makeup tips that will have heads turning as soon as you enter the room.
So sit back, relax, and get ready to become an expert in the art of dressing for special occasions – because when it comes to formal fashion, style and belonging go hand in hand.
Key Takeaways
Understanding dress codes for different occasions is crucial.
Paying attention to details like accessories, shoes, and grooming can elevate your look.
Hair and makeup are crucial aspects of completing a formal look.
Confidence is the best accessory to wear.
Understanding Dress Codes for Different Occasions
Do you ever struggle to understand what to wear for different occasions? Well, let me help you decode those dress codes and navigate the world of formal fashion dos and don'ts. When it comes to dressing for special occasions, understanding the dress code is key. Each occasion calls for a specific level of formality, and knowing how to interpret these codes will ensure that you always look stylish and appropriate.
Firstly, let's talk about black tie events. This is the most formal dress code, typically reserved for glamorous galas or weddings. For men, a classic tuxedo with a bowtie is a must. Ladies should opt for floor-length gowns or elegant cocktail dresses. Remember, this is not the time to experiment with bold patterns or colors; stick to timeless elegance.
Next up is semi-formal attire. This can be a little trickier to decipher as it falls between casual and formal wear. Men can wear dark suits with a tie, while women have more flexibility with their choice of dresses or separates.
There are cocktail parties which call for sophisticated yet slightly less formal attire. A little black dress paired with statement accessories is always a safe bet.
Understanding these dress codes will give you confidence when attending special occasions and help you effortlessly blend in while still showcasing your personal style. So go ahead and embrace the art of dressing up!
Choosing the Right Attire for Weddings
When attending weddings, you'll want to make sure you choose the perfect outfit that will leave a lasting impression. Dressing appropriately for this special occasion is crucial, as it shows respect for the bride and groom and their chosen dress code. To help you navigate through the often confusing world of wedding attire, here are some tips to ensure you look stylish and elegant.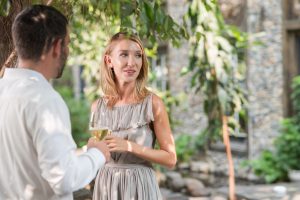 Firstly, it's essential to understand the dress code specified on the invitation. Whether it's black tie, cocktail attire, or beach casual, adhering to the requested dress code is a sign of good etiquette. If there's no specific dress code mentioned, opt for semi-formal attire such as a knee-length dress or a well-tailored suit.
To emphasize these points further, take a look at this table:
| Dress Code | Women | Men |
| --- | --- | --- |
| Black Tie | Floor-length gown | Tuxedo or formal suit |
| Cocktail Attire | Knee-length dress | Suit or blazer with slacks |
| Beach Casual | Sundress | Lightweight linen suit |
Apart from choosing the right attire, don't forget about finding the perfect wedding gift. A thoughtful present can show your appreciation for being invited to share in their special day. Consider personalized items or something meaningful that reflects their interests.
Overall, by following proper wedding guest etiquette and dressing according to the occasion's guidelines while also considering personal style preferences, you'll surely create an unforgettable impression and enjoy being part of this joyous celebration.
Dressing to Impress at Gala Events
Make a grand entrance at gala events by dressing to the nines and ensuring that your outfit is as breathtaking as a star-studded night sky. To help you shine like a true fashion icon, here are some tips on how to master the art of dressing for gala events:
Embrace Gala Fashion Trends: Stay up-to-date with the latest trends in formal wear. Opt for elegant silhouettes, such as mermaid or A-line gowns for women, and tailored tuxedos or three-piece suits for men. Experiment with bold colors like deep reds or jewel tones to make a statement.
Pay Attention to Details: It's all about the little things that elevate your look from ordinary to extraordinary. Choose accessories that complement your outfit, such as sparkling statement jewelry or a sleek clutch bag. For men, consider adding a pocket square or cufflinks to add sophistication.
Fashion Dos: Always aim for timeless elegance and avoid overly revealing outfits. Opt for floor-length dresses or gowns with strategic cutouts instead of plunging necklines or high slits. Men should stick to well-fitted suits in classic colors like black, navy, or charcoal gray.
Fashion Don'ts: Avoid wearing casual attire like jeans, sneakers, or flip flops at gala events; they are simply not appropriate for the occasion. Also, steer clear of overly flashy outfits that may overshadow the event itself.
By following these fashion dos and don'ts for formal events and staying updated on gala fashion trends, you will surely turn heads and feel confident at any glamorous affair you attend!
Navigating the Etiquette of Black-Tie Affairs
Attending a black-tie affair is like immersing oneself in a world of refined elegance and timeless sophistication. In order to navigate the etiquette of these prestigious events, it is essential to understand the black tie event essentials and appropriate colors for formal attire. The table below provides a guide on what to wear for men and women at black-tie affairs:
| Men's Attire | Women's Attire |
| --- | --- |
| Black tuxedo or dinner jacket | Floor-length gown or elegant cocktail dress |
| White formal shirt with wing collar | Elaborate jewelry and accessories |
| Black bow tie | Elegant heels or dressy flats |
| Black patent leather shoes | Clutch purse or small evening bag |
When it comes to colors, classic choices for formal attire include black, navy, dark gray, and deep jewel tones such as emerald green or sapphire blue. These colors exude sophistication and complement the ambiance of black-tie events perfectly. However, don't be afraid to add a touch of personality with subtle pops of color in accessories like ties, pocket squares, or statement jewelry.
By adhering to these guidelines and adding your personal flair within the boundaries of refined elegance, you will undoubtedly make a lasting impression at any black-tie affair. So embrace the opportunity to showcase your style while respecting the traditions that make these events so special.
Accessorizing with Style: Jewelry, Shoes, and Bags
To truly elevate your black-tie ensemble, amp up the glamour with exquisite jewelry, stunning shoes, and a chic evening bag. Statement jewelry is an essential element when accessorizing for special occasions. Opt for bold pieces that make a statement and complement your outfit. Whether it's a sparkling necklace or an eye-catching bracelet, statement jewelry adds a touch of elegance and sophistication to any look.
Trendy footwear can also take your black-tie outfit to the next level. Choose shoes that not only match your attire but also make a fashion-forward statement. From strappy heels to embellished pumps, there are endless options to suit every style and preference. Don't be afraid to experiment with different colors and textures to create a unique and fashionable look.
When it comes to bags, opt for a statement piece that complements your overall ensemble. A chic evening bag in a bold color or with intricate detailing can instantly elevate your outfit. Look for styles that are not only fashionable but also practical enough to hold all your essentials throughout the event.
Styling with accessories is all about adding those finishing touches that complete the overall look. Fashion-forward accessories allow you to express your personal style while enhancing the elegance of your black-tie attire. By incorporating statement jewelry, trendy footwear, and stylish bags into your outfit, you'll exude confidence and leave a lasting impression at any special occasion.
Hair and Makeup Tips for Formal Events
Now that we've covered the importance of accessorizing with jewelry, shoes, and bags for formal occasions, let's dive into another crucial aspect of completing your look: hair and makeup. Hair and makeup trends are constantly evolving, so it's essential to stay up-to-date with the latest styles.
When it comes to hair, finding the perfect hairstylist is key. Look for someone who specializes in formal event hairstyles and has experience working with different hair types. Consult with them beforehand to discuss your desired look and bring inspiration pictures to ensure you're both on the same page.
As for makeup, it's all about enhancing your natural beauty while still making a statement. Classic looks like smoky eyes or red lips are always a timeless choice, but don't be afraid to experiment with pops of color or dewy skin for a more modern twist.
Remember that confidence is the best accessory you can wear, so choose a hairstyle and makeup style that makes you feel beautiful and comfortable. With the right hair and makeup choices, you'll effortlessly complete your overall elegant ensemble for any special occasion.
Confidence is Key: Rocking Your Formal Look with Style
Embrace your inner star and let your confidence shine like a diamond, as you effortlessly rock your formal look with style. Confidence is key when it comes to dressing for special occasions. Here are three tips to help you build self-esteem and fashion confidence:
Dress for Yourself: Remember that the most important person to impress is yourself. Choose an outfit that makes you feel comfortable, confident, and reflects your personal style. When you feel good in what you're wearing, it shows.
Own Your Look: Once you've chosen the perfect ensemble, own it! Stand tall and walk with purpose. A confident posture can make all the difference in how others perceive you. Remember that every eye will be on you, so hold your head high and exude elegance.
Pay Attention to Details: It's the little things that can take your formal look from ordinary to extraordinary. Pay attention to details like accessories, shoes, and grooming. Add a statement necklace or wear a bold lip color to elevate your outfit and showcase your unique style.
By building self-esteem and embracing your individuality, you can confidently rock any formal event with style. Remember that true beauty comes from within, so let your inner confidence shine through and watch heads turn as you step into the room with grace and poise.